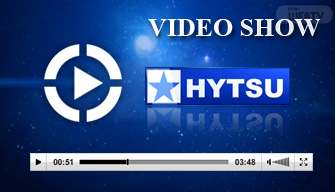 Gasoline Forklift ( Engine Forklift)
HYTSU gasoline forklifts are well processed by advanced technologies and facilities. The loading capability of HYTSU gasoline forklift truck varies from 1.5T to 5T. Furthermore, in accordance with the needs of actual working environment, these gasoline forklift trucks can also be equipped with pneumatic tire or solid tire, or other various accessories to attain high working efficiency and safe transportation.
Features of gasoline forklift
1. Streamlined exterior design makes our gasoline forklift truck aesthetical in appearance.
2. Buffer device for transverse steering axle and overhead air intake system is installed.
3. The integrated hood is effective in heat insulation and noise reduction, thus providing operators with enjoyable working environment.
4. HYTSU gasoline fork truck is equipped with fuel efficient and environmentally friendly combustion engine.
HYTSU Group is a professional gasoline forklift manufacturer and supplier located in China. We have many years of experience in manufacturing and marketing of material handling equipment and are ISO9001:2000 certified.
With reliable quality and competitive prices, our electric forklift truck, heavy duty forklift truck, hand pallet truck, electric pallet stacker and other material handling equipment are widely exported to more than 70 countries and regions.
Thank you for visiting our website. If you have any inquiries, please contact us at anytime.
Material Handling Equipment