Add.: 4F, Tomson International Trade Building, No.1 JiLong Road, WaiGaoQiao Free Trade Zone, Shanghai, China
Tel. : +86-21-58690003
Fax: +86-21-58692793
Post Code:200131

We are a forklift truck manufacturer in China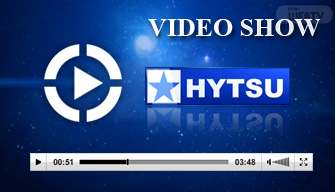 HYTSU Group is a material handling equipment manufacturer, based in China. Our core products include forklift truck, pallet truck, and pallet stacker. Additionally, we provide forklift truck accessories including forklift mast assembly, and solid tire. With their variety of specifications, our products are widely used in workshops, warehouses, port terminals, factories, and other goods loading and unloading places.
Material Handling Equipment
We are ISO9001:2000 certified, and our electric forklift truck, diesel forklift truck, gasoline forklift truck, LPG forklift truck, hand pallet truck, and self-elevator stacker are CCC, CE, and UL certified. We implement a series of steps to ensure the quality of our material handling equipment. For instance, high quality raw materials are used and advanced production technologies are employed in our forklift truck, pallet truck and pallet stacker production. Our electric pallet trucks use an American CURTIS electric controller, European drive unit, DC motor, and control handle, as well as an imported hydraulic pump to ensure its superior quality and performance. Our forklift trucks go through an 80-hour load test before they leave the factory, in addition to tests for defects and leakage. Therefore, our forklift truck, pallet truck, pallet stacker, and other material handling equipment feature fashionable style, excellent performance, high efficiency, low power consumption, easy maintenance, and a long lifespan.
Additionally, our forklifts are low carbon products and are environmentally friendly, with emissions within international standards. During production, we take a series of effective measures to achieve the goal of environmental protection. For instance, our workshops are equipped with highly effective air purification and filtration equipment.
Headquartered in Shanghai, a port city of China, HYTSU has easy accesses to low cost labor, raw materials, and other supplies. This greatly reduces our production cost and as a result, we are able to offer customers a competitive price. In addition, our clients benefit from our convenient transportation network here through lower international shipping charges.
In addition to guaranteed quality and economical prices, we have a considerate and comprehensive service system, covering presale consulting and after sale service with quick response. Upon request, we can also produce fork trucks, pallet trucks, pallet stackers, and forklift accessories according to customers' requests of sizes and specifications. Each of our products is provided with a one year warranty, so international material handling equipment sales agents, vendors, and individual purchasers can feel at ease in using our products. For more details, please contact us directly.
Due to stable performance, economical price, and thoughtful service, HYTSU warehouse equipment has won a favorable reputation in more than 70 countries and regions, including the United States, Australia, European countries, and more.
If you are in need of material handling equipment, HYTSU is surely your optimum choice. We welcome you to visit our company or contact us directly. We look forward to working with you.